Hacker
Meme Tier VIP
Dank Tier Donator
Jul 18, 2012
626
4,613
17
Hey there guys. Due to some issues Fleep was having he had to unfortunately take down his paid hacks website, Guided Hacks. Me and one of the other programmers that were apart of Guided Hacks, Agent Smith, decided to restart a paid hacks website that allows you guys to sell your hacks you create.
Please note: Xenon Hacks is NOT affiliated with GuidedHacking. Fleep has given us permission to post these, but we are in no way an affiliate. Any and all issues related to Xenon Hacks will be dealt with by Xenon Hacks, on Xenon Hacks. Not here.
Just had to make that quick disclaimer.
Here's the basic information: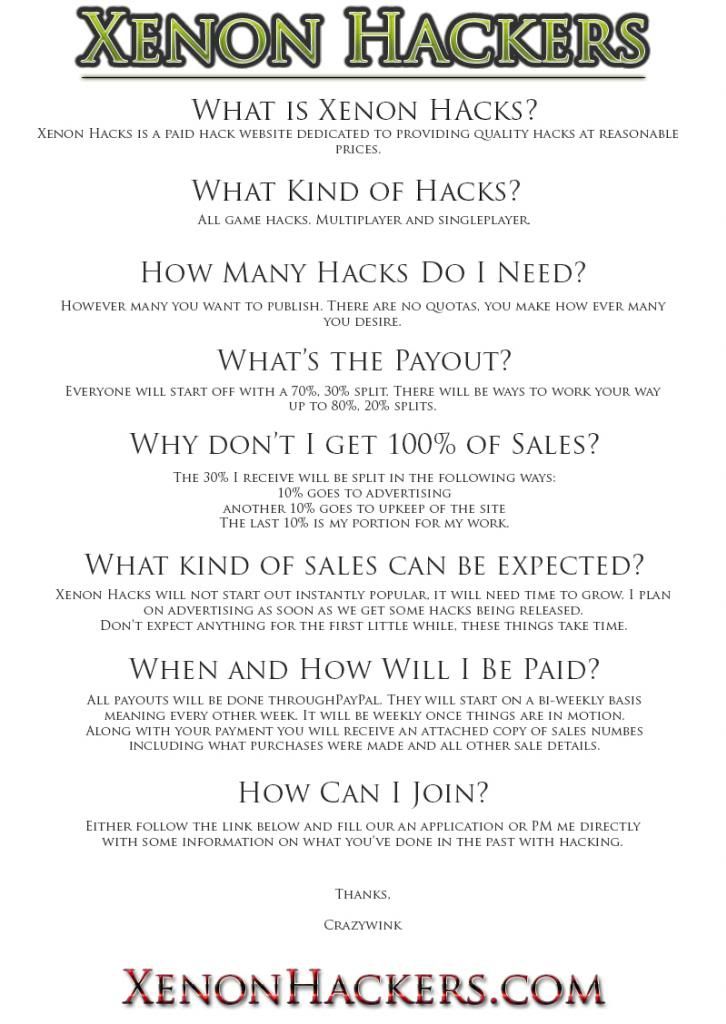 Here To Apply:
https://xenonhackers.com/index.php?app=groupjoin
(Or Send me a PM)
There will be more information given once you decide to come aboard.
Currently we are looking for about 3-4 more hackers before we officially launch. That's for both singleplayer and multiplayer, so if you do either, apply!
Thanks guys,
Crazywink​