Hacker
Meme Tier VIP
Dank Tier Donator
Jul 18, 2012
626
4,613
17
I am considering reviving Xenon Hacks since I have a little more spare time on my hands, but I want to know how many people would be interested.
For those of you who don't know what Xenon Hacks is, it's basically a site that would allow you to sell your hacks.
Full Thread with details here:
https://guidedhacking.com/showthread.php?4052-Xenon-Hacks-Sell-Your-Hacks
Let me know if you'd be interested. I want to have a firm foundation starting out this time.
If it does get revived, the name will probably be changed.
-Crazywink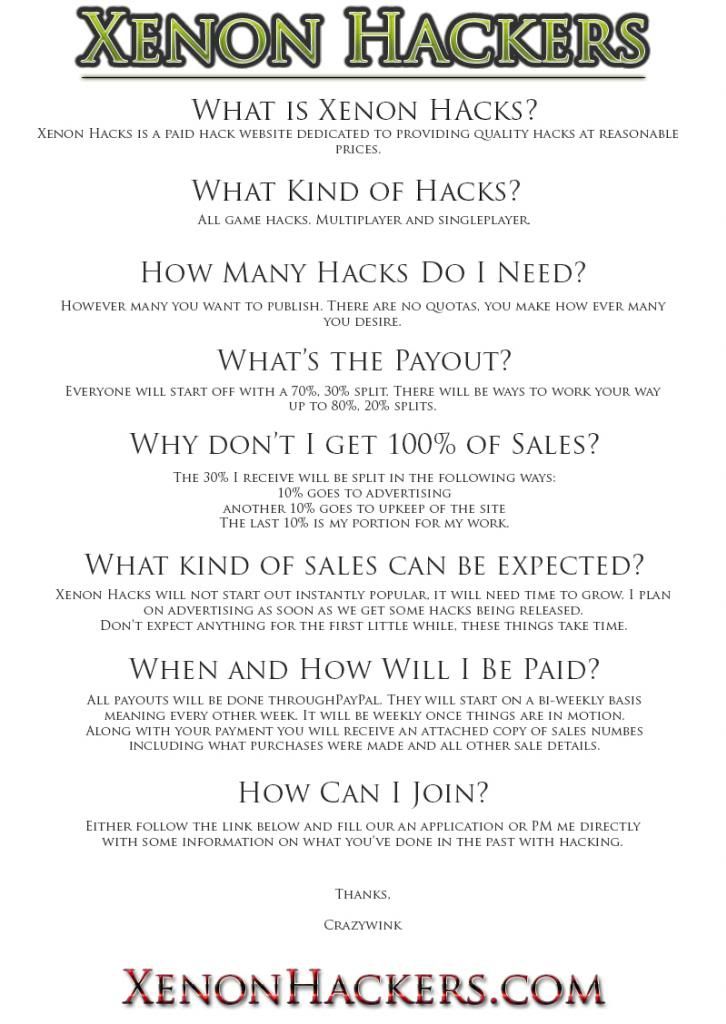 Last edited: