0x90
Meme Tier VIP
Fleep Tier Donator
Trump Tier Donator
Oct 11, 2013
256
7,968
12
Game Name

Phasmophobia
Anticheat

Codestage
How long you been coding/hacking?

0x14 years
Coding Language

C++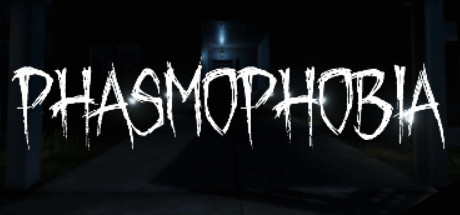 Game
: Phasmophobia
Genre
:
Action
,
Indie
,
Early Access
Publish
: 18. Sep. 2020
Engine
: Unity
Graphics Engine
: Don't know, most likely DX11
Phasmophobia is a co-op horror game where your team members of paranormal investigators will investigate haunted locations filled with paranormal activity and gather evidence of the paranormal events. You use your ghost hunting equipment to search for and record evidence of the ghost that is haunting that location. This Phasmophobia hack will allow you to see the ghost throughout gameplay, it will display the name of the ghost, it's type, it's trigger and it's favorite location, making it easier to track. This cheat includes a menu that allows you to enable the Ghost ESP and increase both your experience and your money. There are also features which automatically complete the main mission and the side missions.
Phasmophobia Hack Public Features (04.12.2020 - latest working with stable and beta)
Ghost ESP
Player ESP
OuijaBoard ESP
DNAEvidence / Bone ESP
Ghost Activity Monitor Hack
Speed hack
Auto updating offsets (yes, without changes on the used function signatures this will work forever)
GH watermark
AntiCheat Hooks
The game starts out simply enough; you and your team arrive at an abandoned building in search of ghosts. You're curious, but you also need to be careful; ghosts are very real, and very deadly. Your first step is finding where the ghost is - this is kind of hard when it's invisible. Maybe the ghost is in another room, or maybe you need to find the right equipment to detect the ghost - this can be time consuming and frustrating. This Phasmophobia hack will help you tracking the ghost and your teammates, as the ESP features will let you see everything through the walls. You also need to figure out what type of ghost you're dealing with, and this cheat has a Ghost Info feature to help you with that - you can see the room it spawns in, whether it's shy or not, and various other ghost stats. What happens if the ghost spawns, and you don't find a place to hide in time? Some of the ghosts are slow and you can easily outrun them, but with others your only option is to hide and wait. The speedhack cheat can be the difference between life and death, allowing you to outrun an angry ghost before he catches you. It's also time consuming trying to track down all the items in the level, so this cheat shows where the DNA evidence, bone evidence, and Ouija Board are on the level.
One really frustrating thing with hacks and cheats is when the game gets updated, a lot of them stop working. This Phasmophobia hack is quite clever though, it uses signature scanning to update its offsets, meaning that game updates will probably break other Phasmophobia hacks , but this cheat will keep on working unless the devs really try to make a major change to things. This cheat makes losing the game basically impossible, every possible cheat you could want has been implemented. In comparison to many other cheats you can download online, this is definitely the best one.
Credits to the guys over at AmongUsMenu who teached me how to dynamicly resolve il2cpp functions instead of dumping those offsets all over and over again.
This cheat is brought to you by me and GuidedHacking. <3
Last edited by a moderator: