Scrub
Dank Tier VIP
Fleep Tier Donator
Feb 20, 2016
468
12,178
44
Game Name

N/A
Anticheat

N/A
Coding Language

Javascript
What you need

Nothing
Releasing OhBoi v1.0 today, the first javascript framework for gamehacking.
Make sure to check out the ReadMe.md and the the Quickstart.md, if there are any questions let me know, gonna provide more examples soon.
)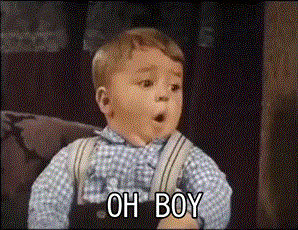 OhBoi - Quickstart
Prerequisites
Make sure that you have dowloaded the following files

OhBoi.exe
JavascriptRuntime.dll
ChakraCore.dll
langDef.json
ohboi.d.ts
If you have not downloaded them yet, then what are you doing here, go get them!
A limited understanding of javascript or the ability to pick it up on the fly
Some strong desire to do weird things
Some tea/coffee/ice cream whatever you prefer
Installing
There is no installation process just keep the folder together and click OhBoi.exe
Using-OhBoi
Select an executable you want to use OhBoi on, watch out, currently only x86 applications are supported. OhBoi will now create a folder "OhBoi-Project" in the executables directory,containing the source file "ohboi.js" and an "ohboi.d.ts" which is a typescript definition file for VSCode.
If it does not have the permission to access the directory, it will crash most probably.
Don't look at me, I am not doing enterprise software.
I highly suggest using VSCode to open up the "OhBoi-Project" directory and start editing the source file called "ohboi.js", the code view of the loader is build for small fixes but not for bigger stuff, you'll see what I mean when you use it.
Syntax highlighting, intellisense and some linting should work in VSCode out of the box, if they don't, switch between "ohboi.js" and "ohboi.d.ts" a couple of times and VSCode should understand that it's supposed to be linked together.
Make sure to always save the file and reload it in OhBoi using the button "Reload file", as the contents of the editor are always the ones which are loaded into the game therefore executed.
Alright, once you pumped out some sick js code it's time to run the executable, you have an option there, don't tick it unless you really need that behaviour, and just press "Load" to load the javascript and magically your script will be executed.
Alright, Questions? No go ahead do something you shouldn't do with javascript.
Still here?
Some examples, untested but should get you going:
log.create();
log.setTitle("OhBoi does weird things...");
log.write("Man I am not even tested...");
log.create();
winapi.getModules().forEach(m => log.write(m.name + "::" + m.path));
let address = winapi.getExport("kernel32.dll","LoadLibraryA");
let loadlib = asm.createFunction(address,callingConvention.stdcall,"int","string");
loadlib.call("ManOMan.dll");
log.create();
let address = winapi.getExport("kernel32.dll","LoadLibraryA");
asm.placeCallbackHook(address,"string",dll => log.write(dll));
function renderer() {
ui.drawText(100,100,20,color.cyan,"Waddup?");
}
ui.create(renderer);
Still here? Aight, time to get out of the kids shoes and start doing something yourself
Some weird video

We have to password protect the zip files because sometimes they are detected as malware. Our downloads are not malware, they are false positives and they are safe to download.

PASSWORD:

guidedhacking.com
Last edited by a moderator: