Hacker
Meme Tier VIP
Dank Tier Donator
Jul 18, 2012
626
4,613
17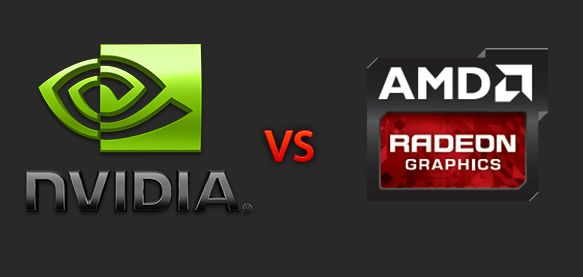 The age old question.. Is Nvidia or Radeon better?




With both just releasing their newest series within the last couple of months, the question has flared up again. Which new generation of cards will be better?Nvidia launched their 700 series quite a bit earlier than AMD announced their R9 series, which still isn't doesn't have all the cards out yet.Honestly when we're talking about high end cards like the 780 vs the 290X, either card is going to be excellent, but I understand wanting to get the biggest bang for your buck. Unless of course you are a fanboy of one of the companies, then logic goes right out the window.
I personally have owned both kinds of cards, very high end cards. I had a GTX 480 when it was the hot shit, then from there I built a new rig and put a Radeon 7970 GHz E. in it. Why did I switch? Was it because I had a bad experience with the 480? Hell no, the 480 was a beast for it's time and still holds up! But.. Price to performance ration.. the 7970 wins.At the time of me buying this 7970, that was the latest card and it's competitor was the GTX 680. The 680 costed about $550-$600, where as the 7970 cost me $400 and the 7970 GHz was actually beating the 680 in a lot of benchmarks and if not beating, coming damn well close to the same, and for $200 less.. The answer to why I went with the 7970 is obvious.I don't dislike Nvidia one bit, the only thing I dislike about them is their prices. I really like AMD Radeon because they are more economically priced so you can get a huge amount of performance without having to drop $700 on a card.Anyways, I want to hear what you guys have to say on the argument since most people I'm sure are PC gamers on here!


(Please no fanboy spam.
)
​