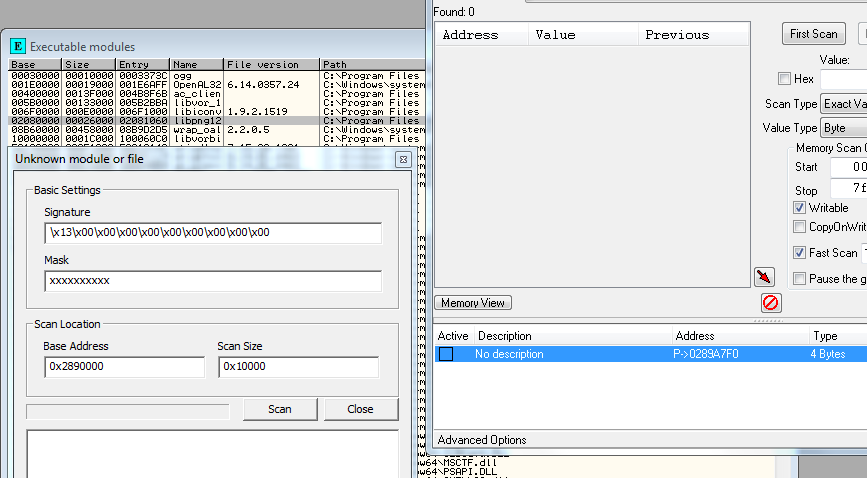 Should be pretty self explanatory, here we see an address of "0289A7F0". When we look for modules in the process, the closest is libpng12 (dll) which has a base of 2080000 and a size of 26000. My address does not fit in this module range so when we look further down, the next module starts at 8B60000, which is way off.
TL;DR: Which module does my address belong to?
Edit: Also whatever the pattern scanner is finding, it's telling us that the module it's in has a base of 2890000 and a size of 10000. As you see, I can't find a module with that base (hence "Unknown module or file"). Also tried a few other debuggers with the same result.
Thanks for the help.
Last edited: