Cesspool Admin
Administrator
Jan 21, 2014
11,539
78,998
2,312
Game Name

Source Engine games
Anticheat

Valve Anticheat duh
How long you been coding/hacking?

4 Years
Coding Language

N/A
CSGO is now blocking DLLs from being injected using LoadLibrary: Discuss - New CS:GO anti-cheat measures To Block DLLs
Just Manual Map and you bypass it
We answer the same 3 questions about VAC every week, just read this and stop asking:

Write all your code from scratch, don't share it with people and you're 98% safe from VAC. To get 99% safe you need to be really smart and reverse the anticheat yourself. You can never be 100% safe so don't even worry about it. Just write your code from scratch and don't share it and you'll be fine.

VAC is a joke, if you're just learning how to hack don't worry about VAC. Just learn how to hack and write cheats for CSGO, if you get banned just create a new account. Stop asking "how to bypass VAC" it's the dumbest fucking question. All you have to do is not paste.

Apparently VAC detects VMT hooking now, just use a regular detour/trampoline hook. Or one step better, hook mid function so you're not easily detected by checking the first byte of the function.

Is WriteProcessMemory detected? YES, EVERYTHING IS DETECTABLE. Will you get banned for using it? No, so just use it and stop asking.



Insecure Mode
The first thing you must do when creating hacks is to set the game in insecure mode. This is done by adding the "-insecure" command line option to your desktop shortcut. Once this is done you can develop your hack or use Cheat Engine on the game without worrying about being banned. In insecure mode you cannot join secure servers.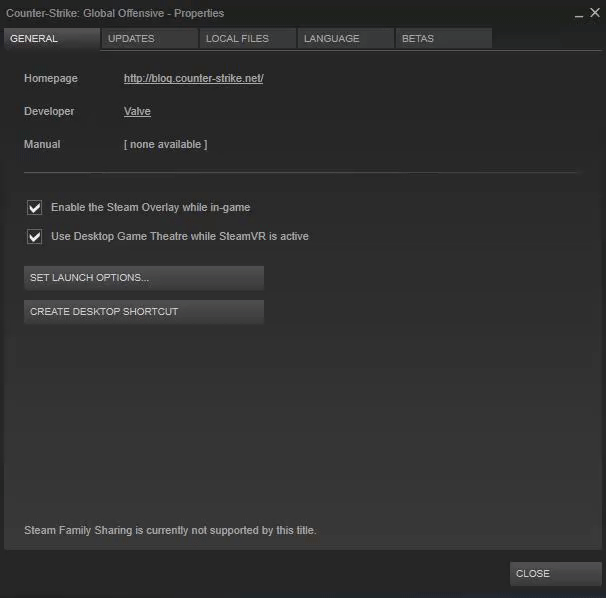 What is VAC a VAC Bypass?
Valve AntiCheat
aka VAC is made by Valve and has been around since the early days of Counter Strike. It is used mostly in Source Engine games, but any games published to Steam can have it implemented. It's primary detection mechanism is signature scanning. VAC is a usermode anticheat, it does not have a
kernel
mode driver.
Here you will find a compiled list of information from the forum, most of which came from
mambda
his original post will be below this one
How to bypass VAC?
There is no magic trick or download we can give you to instantly
bypass anticheat
. If you have been game hacking for LESS THAN 6 MONTHS, you have no business asking about anticheat. You cannot even understand because you do not have the required knowledge to do so.
Learn to hack using our tutorials
for a few months before even thinking about bypassing anticheat.
Here's a great quote from c5 regarding VAC
The issue with incapacitating VAC are its heuristics and diversity of checks. It does a lot of cross checking, lies on different techniques on achieving the same task, etc. Besides, some things are only triggered when a specific flag is raised, so even if you might think you have bypassed or caught some of its methods in action, another path can be taken and your efforts countered.

At the end of the day though, you can lie to/emulate/disable anything that's running on your PC. People have emulated anticheats before, disabled them, altered scan results, hidden cheats from them, etc. It can simply get very tedious and not worth the time at all, especially if all you want to actually do is simply bunnyhop around the map.
Simple first steps for VAC Bypass
For the average person, you won't be detected unless you use public source code or distribute your hack. This has been confirmed 1000x. The moment you distribute it, that changes.
Write your hack from scratch, do not use any public source code
Do not distribute your hack or if you must only share it with a few people, like less than 10
Internal hacks: use Manual Mapping - GH Injector does Manual Mapping
Manual mapping will hide your module from VAC because it bypasses LoadLibrary() detection, module enumeration & PE header detection.
If external, avoid using WriteProcessMemory
You can make bunny hop, aimbot and triggerbot all using SendInput and an external overlay ESP with GDI, OpenGL or Direct3D
These only require opening a handle to the process and ReadProcessMemory() which will be the least suspicious but it is still 100% detectable
Advanced VAC Bypassing Steps:
If you're distributing your hack you will want to have a thorough understanding of VAC, meaning you will need to reverse engineer it or read up on reports people have made from when they reversed VAC.
Manual Mapping
Encrypt all strings
Randomize module and process names
Change file hash before touching the game, use polymorphism
VAC Detection Mechanisms



Signature Detection

Using various heuristics VAC can find suspicious code injected into and upload the modules or code to their server for manual or automatic analysis. VAC doesn't have time to analyze every single cheat, they prioritize cheats that are used by many clients, the less people using it the less likely they will build signatures for it. They build signatures for the code, just like we do when pattern scanning or AOB scanning in Cheat Engine. VAC can use any part of your hack to build unique signatures including file hash, strings, PE header, PEB location & window titles.

They scan the game's process for these signatures, if the signature is found they know you're cheating and can ban you in the next ban wave.

VAC uses VirtualQuery to find executable memory and scan the game process for memory pages that are executable, if these pages were not allocated by the game process it's obvious this is injected code and maybe a cheat. That's the first step to VAC sig scanning, it's gotta find the executable memory first because code makes the best unique signatures.

File Integrity Checks

All hacks must be done at runtime, important files are checked for integrity. Patching the files on disk is a no no.

VAC Enumerates all running Processes

VAC uses EnumProcesses to find all processes and does further scanning of these processes. This is the beginning of it's external hack process detection

Hiding your external hacks and injectors from EnumProcesses is the first step. They can't build sigs for something they can't see right? Anyone know how to do this in usermode?

EnumWindows & EnumChildWindows & GetWindowText

If you have a suspicious external process they will find the windows associated with them and get the window title. They make a hash of your window names and compare against known cheat window names. They also grab the window style, size & location which makes for easy external overlay detection.

Maybe make your overlay larger than the game window, that'll confuse 'em lol

File Hashing

VAC creates files hashes for all running files or files recently touched by the OS and compares it against known cheat file hashes.

You can easily change file hash by simply adding bytes at the end of the file with any hex editor, ofcourse you can automate that.

VAC calls NtQueryInformationProcess()

Using ProcessBasicInformation is gets the address of the PEB. Using the PEB is the lowest usermode way of querying a process, by doing this it bypasses any patching/hiding you've done to other higher level documented APIs.

NtFsControlFile() & USN Change Journals

VAC scans the disk for every file that has recently been touched by the operating system, including deleting, renaming, creation & overwriting. Good luck hiding from that
To bypass this mambda suggests hooking NtFsControlFile()
Manual Mapping
Manual Mapping defeats many module detection methods that VAC and other anticheat have such as:
LoadLibrary hooks
Toolhelp32Snapshots
EnumprocessModules to find loaded modules
Walking the PEB loaded modules list
GetMappedFileName() on memory addresses to find DLL's on disk
Misc things Valve Anti Cheat does
Easily detects debuggers
ntdll.dll is scanned, patching functions in here will lead to detection
VAC uses EnumDeviceInterfaces() to find all drivers in device manager
Reads the Event Log for recent events such as driver loading
Reads the registry
New Machine Learning in VAC

How VAC Bans Work
Valve AntiCheat
bans in waves usually, you could be banned hours, days weeks or months after using a detected cheat. If it's a public cheat, you can guarantee you will get VAC banned if you use it after they build signatures for it which only takes maybe a week or 2 in most cases. If you haven't been banned within 2-4 weeks you're probably undetected.
VAC doesn't do IP or HWID bans. Every time someone gets banned, they buy a new account, making Valve tons of money so they will never do this. If you get banned, make a new steam account and buy the game again.
Junk Code / Polymorphic Code
Adding
junk code
to your hack will change the file hash, and avoid detection based on file hash. You can also simply do this by adding bytes to the end of the file. But VAC also hashes the code sections, so junk at the end of the file won't work, but adding junk code will actually solve this problem. Junk code is just code that does nothing in your hack, you can put any shit code you want in there as long as it doesn't modify the functionality of the hack logic.
BUT adding a few pieces of junk code will not bypass signature detection, only hashing
You need to use polymorphism for this. Polymorphism will change the assembly at every byte, ruining every possible signature.
In your
Injector
and your DLL. So you actually need 3 files.
Polymorpher
Injector
Hack DLL
The Polymorpher takes the injector and Hack DLL as inputs and polymorphs them, then writes them to disk. Then you inject your Hack DLL with your injector, neither will be detected based on code signature detection. Go one step further, embed injector and hack .dll encrypted inside your polymorpher. But from the above USN Journal bullshit, VAC will scan all 3 of the original files so you got some work to bypass that as well.
Read our guide on polymorphic code here
GH VAC Resources:
mambda's original post
c5's VAC Reverse Engineering IDA Scripts
Offsite VAC Resources:
VAC Source Code
Developments | Cra0kalo's Development Adventures
The Raptor Factor | C++, windows internals, games, malware, reverse engineering, and everything in-between.
Valve Anti-Cheat - unkn0wncheats Game Hacking Wiki
Please contribute to this guide by providing corrections & additions, hitting the "Like" button or donating!
Last edited: