Arcane Hacker
Dank Tier VIP
Dank Tier Donator
Well guys, it has come to my attention that there are very few public hacks being released here on GH.
hnoes:
SO I figured I would take 45 minutes out of my day to throw something together for you guys. It is very basic, and is by no means pretty. BUT it is very functional and will still give you one hell of an advantage.
It is a very simple ESP. It only works on enemies (no team mates). No customization or anything like that. Just that bare bones basics. This is for someone who is really itching to cheat and has no means of making a hack themselves. It does use GDI so it is a
little
slow. So if you get really bad fps on csgo you probably can't use this.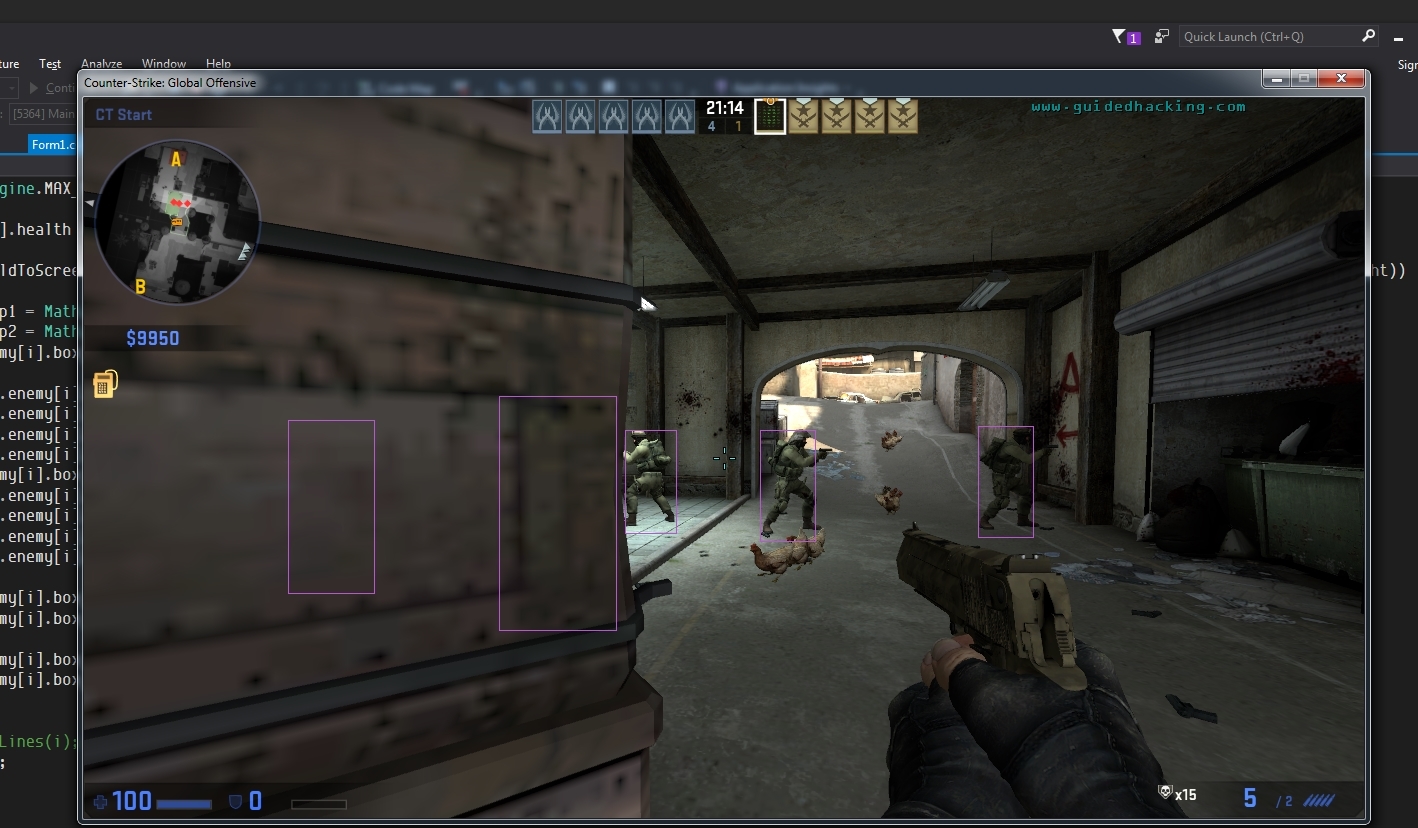 Only requirements are you need to have the game in either windowed, or border-less windowed mode.
*You may also have to have the game running in English.. Not actually sure about this one. I use a method of obtaining the window location by the title of the game. And I coded this in English, so if it's not working that may be the problem.
If the boxes are misaligned for any reason you can adjust them by pressing "ctrl + up" or "ctrl + down" accordingly.
If you need to kill the hack, just press "ctrl + alt + q". This is the only way to turn it off so to speak. The process will be killed automatically when you turn off csgo as well.
Good luck, and happy hacking. This will only work until the games next update so enjoy it while it lasts. If people like it, i will of course update it when the game updates. Since i literally just wrote this it is (as of now)
undetected
. But be warned! You may be banned for using this eventually. So
don't play on an account that has any items you aren't willing to lose
!
**Although it is free, i wouldn't mind if you guys hit the thanks button down there in the bottom left of my post
https://virusscan.jotti.org/en-US/filescanjob/ksl33scyai
https://www.virustotal.com/en/file/...e4aaf71e34d473083d356ca9/analysis/1490166644/
Last edited: