Hacker
Meme Tier VIP
Dank Tier Donator
Jul 18, 2012
626
4,613
17

Hey guys, this is the new hacking tool I've been working on,
Hacker's Heaven
. I'm releasing the BETA today.
PLEASE NOTE: This is an
EXTREME
beta. The very first stages of the program. Functionality is extremely limited.
Here are some screenshots of it:
Main Form: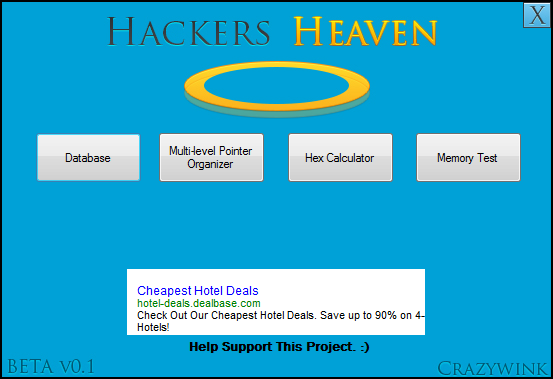 Multi-Level Pointer Organizer: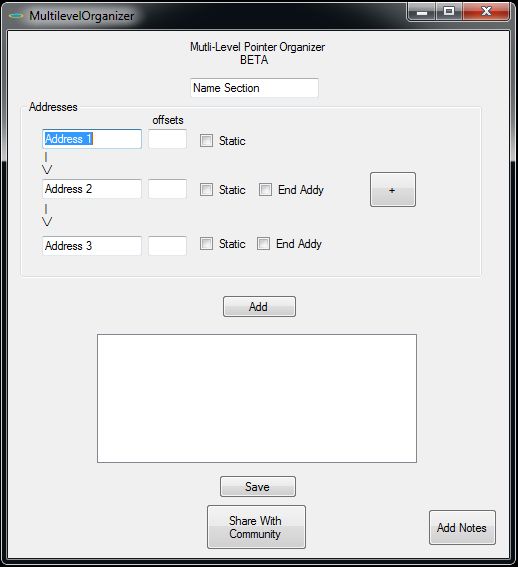 *When you save your file, it saves to your C:\ drive in a Data.txt*
Hex Calculator: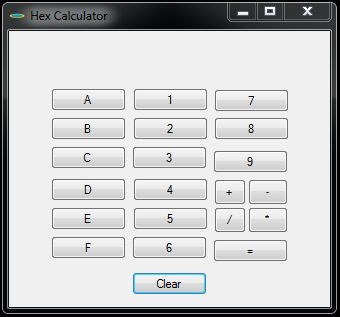 Database Use Agreement: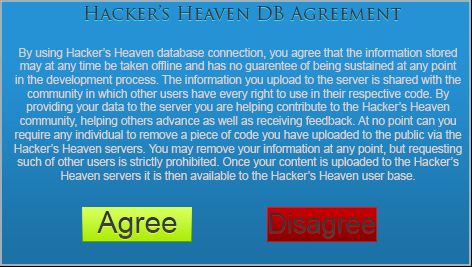 PLEASE NOTE: THIS IS NOT HOW IT WILL LOOK IN FUTURE VERSIONS. THIS IS A BETA. EVERY FORM WILL HAVE IT'S OWN PRETTY LITTLE THEME.
If you guys are interested I'd love to hear some bug reports. ;D
Thanks,
Crazywink
UPDATE - I am currently aware that the database connection isn't working. It's a hosting issue that I'm working on getting resolved! Sorry guys.
Upcoming Features In Next Update:
-Version Check for Hacker's Heaven
-*Hopefully* Fixed DB Connectivity (Damn server. :/ )
-Share With Community button support.
-Better Hex Calculator Layout
-Hex hotkey functionality​
Last edited: