Hiya GH, saw Rake's tutorial on how to Ida and after some reversing on my own a found a function that I haven't seen others use before, it isn't anything gamebreaking but I guess it could be a neat addition since you'd only have 1 address to keep track of for grabbing players (not like AC updates that often but you get my point).
Located at 0x427320 we have a function that gets a pointer to a player based on the index you feed it, here's a hex-rays decomp with some renaming.

And here's how to implement and use it.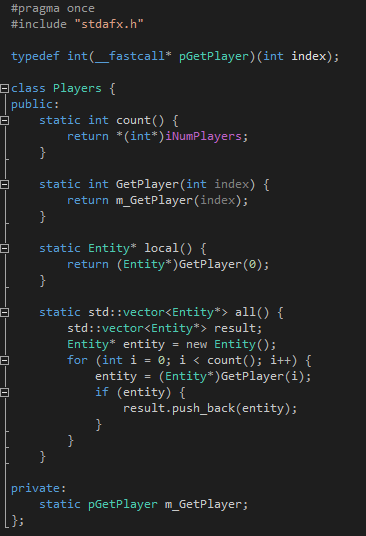 And do this in your source file.

And we're done! First time I've attempted to contribute ever really so don't scorch me too much <3