I'm having a problem with finding the base address where ammo is stored, and on top of that it's now crashing when I find what accesses the second address I've gotten.
Here's how I approach it regularly: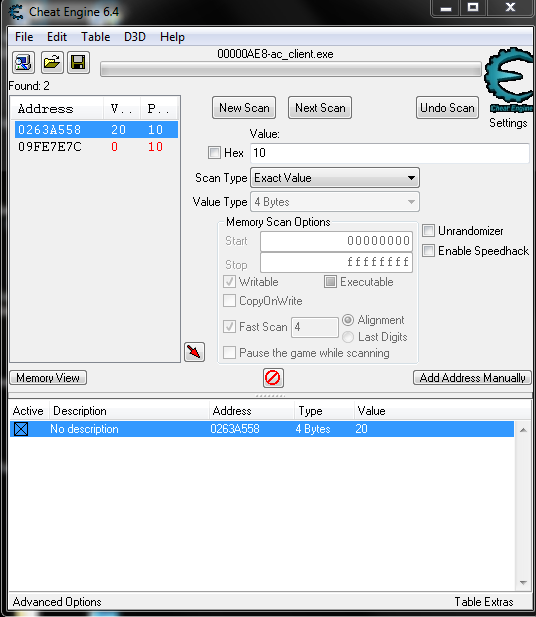 I then find out what writes to that address and shoot ingame: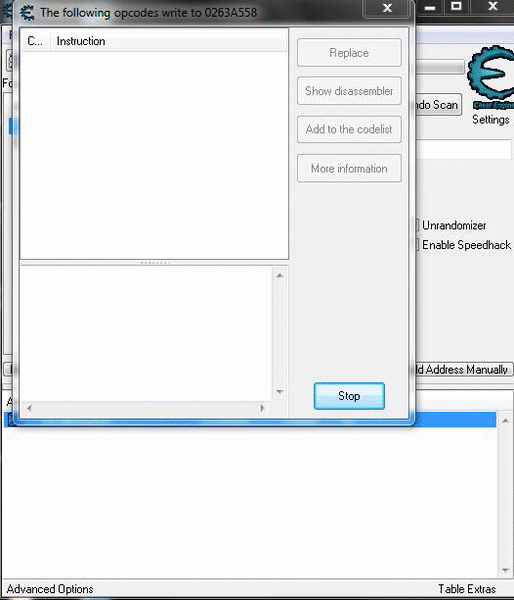 Then I grab the ESI address and do a hex scan for it: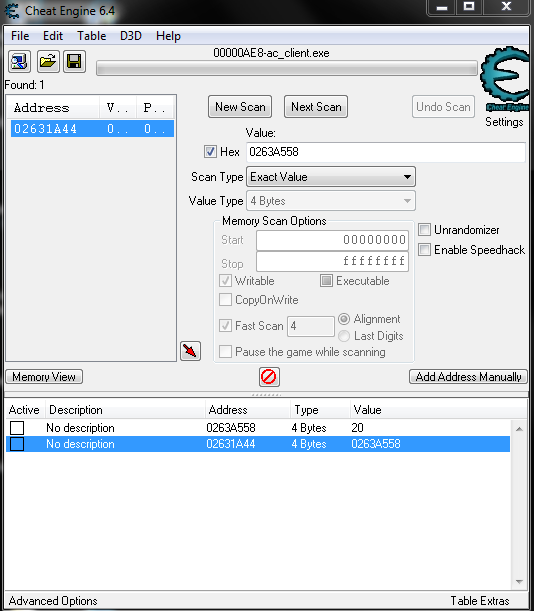 And then I make the first address a pointer using the second address and when I check to see what accesses that address the game crashes.
Other than the crashing, the main problem I have is not being able to find the base address. I've tried it 10+ times now and each time I can never get it and I don't know why.