Hacker
Meme Tier VIP
Dank Tier Donator
Jul 18, 2012
626
4,613
17
Hey guys, today I'm releasing the version 2.0 of my .dll
injector
.
It's been a long time since I've updated this, so I figured it was time.
BIG shoutout and thanks to The_Undead for his DLLImport methods!
It's a completely new design and added a few new features.
I've completely re-coded this in C#.
If you guys want to see a tutorial on C# injection, let me know and I'll make one.
Features:
- Drag-and-drop your dll.
- Automatic injection
- Close after injection
Just a basic
injector
for now.
I wanted to get the basic injector re-written in C# and released before I started adding in a bunch of more features like multi-threaded injection and such.
Update version 2.1 - Jul 23, 2013
-Mainly updated some injection methods
-Updated to new "2.1 Theme" just because I enjoy designing stuff.
Update January 16, 2015 - Small bug fix, reuploaded new revision.
New theme: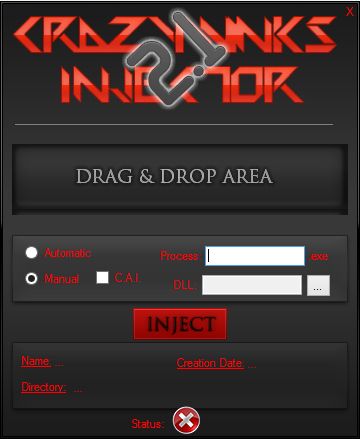 Thanks for everyone's continual support with everything!
-Crazywink
Attachments
You can download 0 Attachments
Last edited by a moderator: