Hello everyone! Today I'll be releasing my first contribution. A hack I have created called AC4.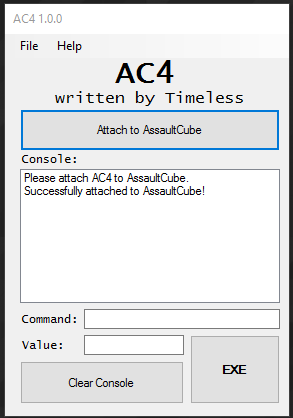 AC4 is an external console based hack. It uses a library called "VAMemory", which easily allows you to edit values.
1) Run AC4 and AssaultCube
2) Press "Attach to AssaultCube"
3) Type in a Command to the Command Box (find them out in File -> Commands) and a Value
4) Watch how it fabulously works.
-Having to type in a Value for Fun Commands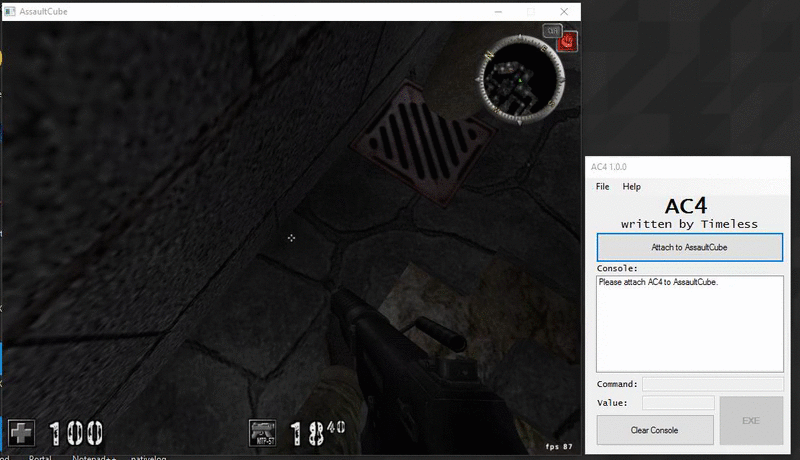 Hope you enjoy!
vvvv LINK vvvv